Discovering the small world
NATURE MACRO PHOTOGRAPHY WORKSHOP IN COSTA RICA
This 7 nights / 8 days Workshop with Cynthia is designed to be an unforgettable experience and an approach to Macro Photography in nature in one of the most bio-diverse places on earth.
While Costa Rica has only about 0.03% of the world's landmass, it contains 5% of the world's biodiversity. With nearly 25% of the country's land area contained in national parks and protected areas, it boasts the largest percentage of protected areas in the world.
Dotted by white sand beaches along its coastlines, this land's lush, green forests are filled with incredible scenery. This little country is home to over 9000 species of flowering plants, over 600 species of butterflies, more than 200 different mammals as well as prehistoric looking reptiles and boldly colored amphibians. With over 875 species Costa Rica is home to more avian species than Canada and the United States combined.
What to expect? Beside an entertaining and encouraging week in paradise enjoying your passion, you will return home from this Workshop with a diverse portfolio and a wealth of knowledge to continue improving and expanding your own photography anywhere.
We will take care of everything from the time you step off the plane in Costa Rica to your departure. The hostels and the itinerary are guaranteed to offer excellent photo opportunities, while the meals, basically seasonal and typical food, and other details are sure to please.
We truly believe that it will be a memory for a lifetime!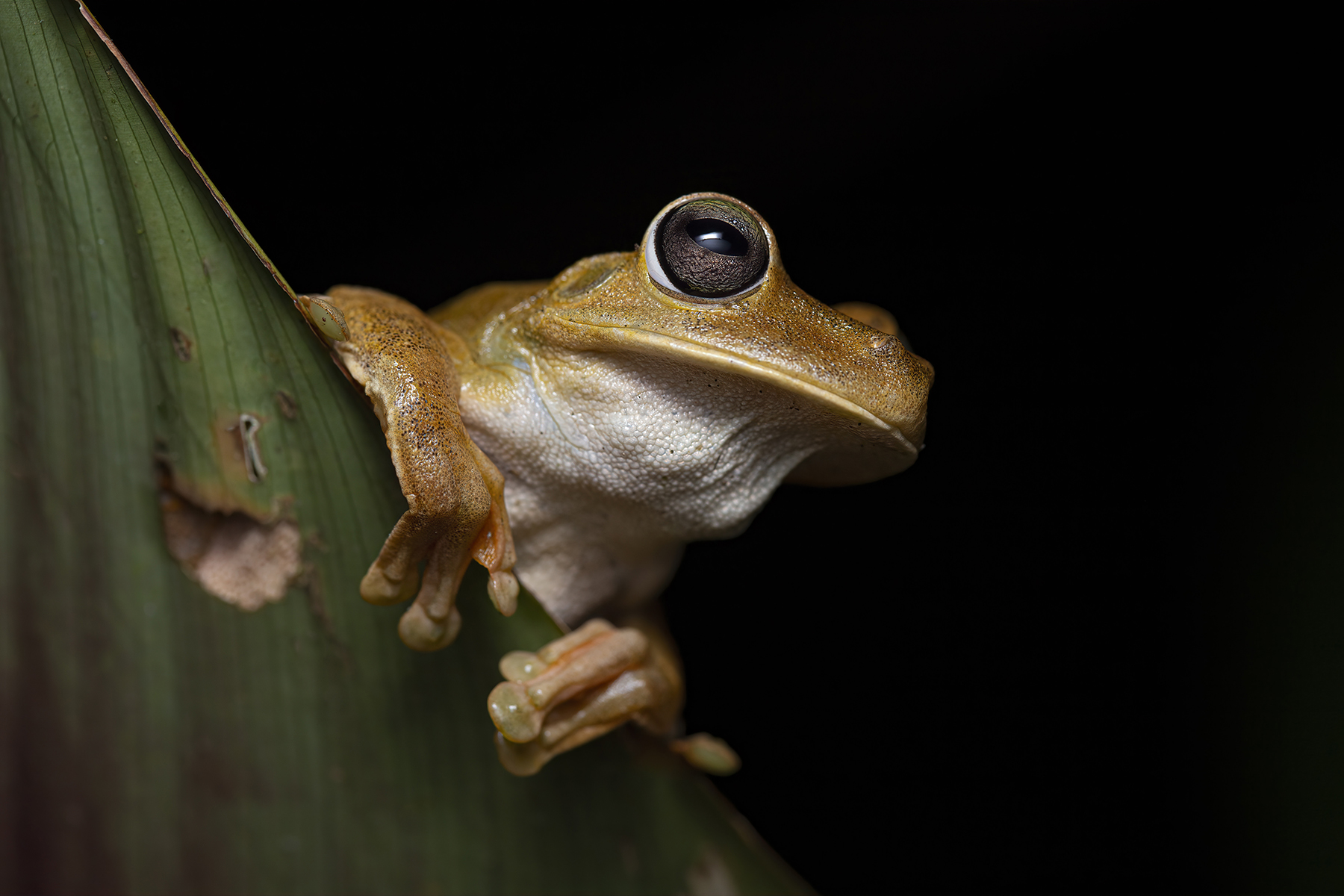 WHAT YOU WILL LEARN
Along the days during the workshop we will address all the necessary topics to be able to enter the universe of macro photography and the art of capturing the small details of the natural world. From how to master the technique, to how to light and how to compose! And also you will learn about amazing behaviors and strategies these living beings use to survive!
TOPICS
Review of the basic concepts of photography.

Introduction to macro photography.

Difference between macro photography and close-up photography.

Extreme macro photography.

How to make macro photography without having a macro lens?.

Equipment and accessories. Advantages and disadvantages.

Complexities of the technique and how to get around them.

Composition in macro photography.
This is the first time I take a Workshop, and it was a great experience! Highly recommended. Whether or not you have the necessary equipment, Cynthia guides you and gives you the tips to achieve the photo you want. And the most wonderful thing is to take the photo without thinking of editing it! Cynthia shares her knowledge without limits and encourages you to go for more.
"I would like to tell you that I really enjoyed the Workshop. You are a very good teacher, but above all, you transmit your passion and commitment to conservation. Very generous in sharing your experience, tips and advice to encourage us on this path of macro photography. Time flew by , like those elusive and wonderful insects that you are so passionate about! "
5 stars workshop! I loved the agenda, the order and its structure. It was dynamic, agile, entertaining, clear and precise; with excellent material.
I really enjoyed all your knowledge. In particular, I was pleasantly surprised that you explained the circles of confusion so clearly and simply. There is an extra plus that you give with the knowledge that your profession gives you, in addition to enriching us with your own experiences and advice.
2 years ago I bought the macro lens, and this Workshop was the kicker I needed to enter into this world.
The Workshop exceeded my expectations! Your generosity to teach, your passion for what you do, your professional and human quality make it enjoyable in every way
Itinerary
This itinerary is subject to change due to weather, local conditions, and other factors
DAY 1 (SATURDAY): ARRIVE TO SAN JOSÉ.
Fly into Juan Santamaria International Airport in San Jose (airport code SJO). Upon arrival your local guide will be waiting to take you to the Holiday Inn Express, just 5 minutes away.
There will be time to unwind and relax by the hotel pool before a meet and greet at the lobby at 7 pm, where you will meet Cynthia and your fellow travelers while enjoying a welcome cocktail and dinner.
DAYS 2 – 3 – 4 (SUNDAY, MONDAY AND TUESDAY):  SARAPIQUÍ.
After breakfast, a private shuttle will take you to Sarapiquí area. This very picturesque 2½ hour trip to the northeast side of the country is the perfect opportunity to get a first glimpse of Costa Rican beauty.
The next days will take place between photography tuitions and practices in a 40 acres Rain Forest Reserve immerse in primary and secondary forest. Eco-lodge trail systems can go from mild to strenuous and will give you the opportunity to learn about medicinal plants, hardwood trees, observe the wildlife and experience primary forest, meanwhile you cross wood bridges with crystal waters coming from the higher mountains.
The protected reserve enables plants and animals to live in peace and the serenity is apparent as you stroll through this tropical wonderland. It is the perfect destination for eco-tourists worldwide. It is intentionally designed to allow guests to enjoy a rainforest experience without damage to the environment. The natural walking paths offer the opportunity to find and photograph many interesting forms of wildlife thriving in this beautiful, protected reserve.
Two night-walks are part of the adventure along with the chance to photograph amphibians, birds, invertebrates, mammals, and many of the most beautiful orchids in the world.
Breakfast, lunch and dinner are included during your stay. Meals are prepared and served home style at the lodge multi-use room, where you can always find coffee and tea.
DAYS 5 – 6 – 7 (WEDNESDAY – THURSDAY – FRIDAY):  MONTEVERDE.
At noon, and after a 4 hours road trip, you will arrive to the next destination, Monteverde, Costa Rica's cloud forest.
A small ecolodge nestled in a lush green forest right on the edge of the Children's Eternal Rainforest Reserve, will be your home for the next 3 days.
A cloud forest is a high-elevation forest characterized by a persistent, canopy-level cloud cover. These clouds provide the forest with a continual supply of moisture, which supports the fantastic array of plants that live here.
Monteverde area is home to more than 2,500 species of plants (420 are strictly orchids), 100 species of mammals, more than 400 species of birds, and around 1,200 species of amphibians and reptiles. The competition for growing space is so intense that the trunks, branches and even roots of trees are almost entirely covered with other plants – epiphytes, lichens, liverworts, bryophytes, mosses and more.
Not to be outdone, the insects, reptiles, amphibians, mammals, and birds that live here can be found in fantastic numbers as well. Birds include the three-wattled bellbird, bare-necked umbrellabird, keel-billed toucan, long-tailed manakin, and resplendent quetzal. White-faced and howler monkeys reside here, as do jaguars, agoutis, and the three-toed sloth. More than 50 hummingbird species have been seen in Costa Rica and 30 of them reside in this area.
Monteverde conserves a lush environment of humid vegetation so rich in wildlife that it has become a base for naturalists from all over the world.
Walking along the well-marked trails of the lodge or during your visit to Santa Elena Reserve, amidst dense, dripping foliage, you will capture many fantastic photos of all this wonderful flora and fauna.
Breakfast, lunch and dinner are included during your stay.
DAY 8 (SATURDAY): DEPART TO SAN JOSÉ INTERNATIONAL AIRPORT.
After breakfast a private shuttle will take you to San Jose Airport where you will arrive around midday, just on time to make your afternoon flight back home. *
After a week full of wildlife, nature and photography, you will leave Costa Rica with new friends and thousands of amazing pictures of this unforgettable experience.
* Please let us know if you are interested in extending your stay in the country, we can help!
WHAT TO BRING
Photographic equipment (Camera, lenses, tripods, filters, rain covers and flash diffuser if you have).
Silica gel (it helps to keep the equipment drier).
Rubber boots and sandals. Enclosed Hiking Shoes.
Rain poncho.
Comfortable clothes. Long pants.
Bathing suit…because, why not? 😉
Head torch.
Notebook
Extra batteries and SIM cards.
Sunscreen
Flashlights
Insect repellent
WHAT´S INCLUDED
Personalized attention! For this reason, Workshop is limited to 8 participants to ensure Cynthia´s instruction, feedback, and assistance.
Macro and Nature Photography lessons and lots of information about nature and species.
7 nights accommodation based on a double room (supplement per single room fee).
San José International Airport shuttles.
Private ground transportation in comfortable minibus with A/C.
Meals from dinner of day 1 to breakfast of day 8.
4 guided walks (day and night) in both ecolodges.
Entry to Santa Elena Reserve.
Bilingual guide from arrival to departure.
24/7 assistance.
PDF with all taught during the Workshop.
NOT INCLUDED
Flight tickets to/from Costa Rica.
Alcoholic drinks, non-meal time drinks/snacks.
Tips
Outgoing Airport fees, visas, etc.
Travel and medical insurance.
Covid
Unless you have a medical reason, having proof of the COVID-19 vaccine is a requirement to attend our workshops. Macro and Wild Photography staff and collaborators are fully vaccinated. If you are medically unable to be vaccinated, you must bring a negative COVID-19 test with you that is done not more than 72 hours from the start of the workshop.
You can check last entry requirements to Costa Rica in this link  https://www.visitcostarica.com/en/costa-rica/planning-your-trip/entry-requirements
COST:  US$ 2.950
(based on double occupancy)
US$ 500 Single supplement charged to any participant not sharing.
US$ 500 non-refundable deposit is required to secure your spot.