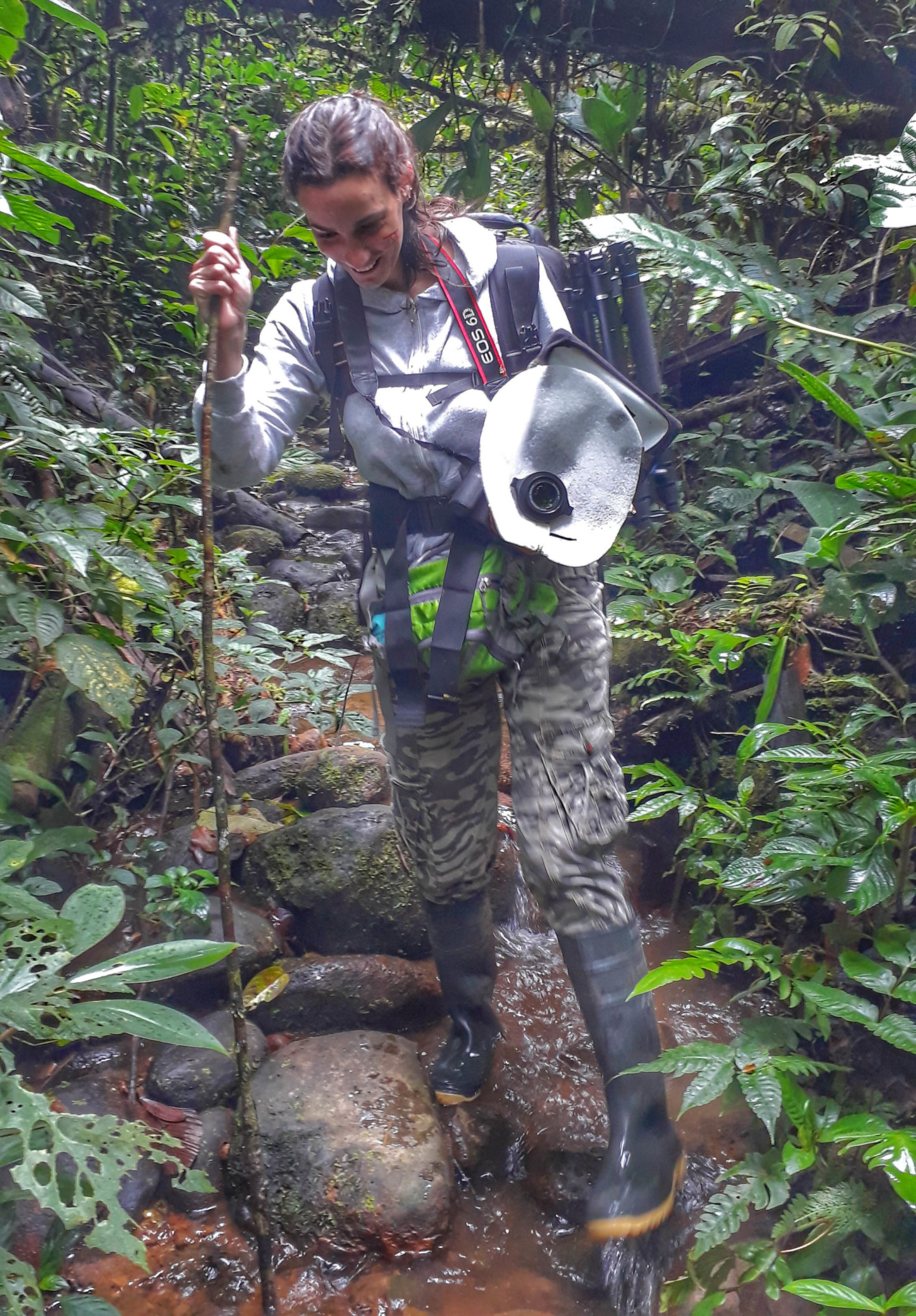 Cynthia is a field naturalist graduated in Ecology and Environmental Sciences. She is a wildlife artist, and as nature photographer she has specialized in macro photography.
She has worked in many Conservation Projects in Argentina, and during 11 years was part of the Natural Sciences Museum of Buenos Aires. For the past 2 years she has been working at the Darwinian Botanical Institute. Both institutions belong to CONICET, the main agency that fosters science and technology in Argentina.
Cynthia has lectured several macro photography workshops as well as conferences about this type of photography and its relationship with conservation.
She belongs to the editor team of two international photography and conservation magazines, Paws Trails Explorers and Objetivo Natural. She is author of the Book: The world of small. An approach of the universe of arthropods from an artistic, visual and evolutionary perspective. Cynthia has also served as a member of the jury for national and international photography contests.
M
ercedes came to Costa Rica in 2001 to volunteer for a marine mammal NGO in the Caribbean, just as she had been doing in Argentina since 1991. Captivated by its natural beauty and lifestyle, this country has become her home for almost 20 years.
As a graduate in Tourism, she developed her professional career merging her passion for nature and travel. Mercedes personalized her professional profile under the Aristotelian concept of Skholé, defined as time free of the need to be busy, a time set aside for oneself to enhance the mind, body and spirit, naturally associated with pleasure, happiness and joy.
She founded her own thematic tour company for Costa Rica and Argentina, with the idea of ​​spreading the natural and cultural wealth of both countries, offering vacation programs intentionally designed so that free time were synonymous with wellness and self-discovery.
Thanks to her experience managing luxury vacation properties for more than a decade, she can tailor a program that meets the requirements of people from all walks of lives, from the most sophisticated to the most adventurous, making sure of fulfilling their expectations.
With more than 15 years of experience in the tourism industry, Mercedes considers herself extremely fortunate to have turned her hobby into her career.